Granite Peak Business Center
A pre-engineered metal building meant to appear conventionally constructed in the McMurry Business Park. This two-story facility was designed as a professional office building for Granite Peak Development and W. N. McMurry Construction, and one half of the building was "shell" space for future tenants.
The building has been featured in an article in Metal Building Construction News, August, 2010 issue and was awarded the Behlen Building Systems 2010 Building of the Year Outstanding Performance Award.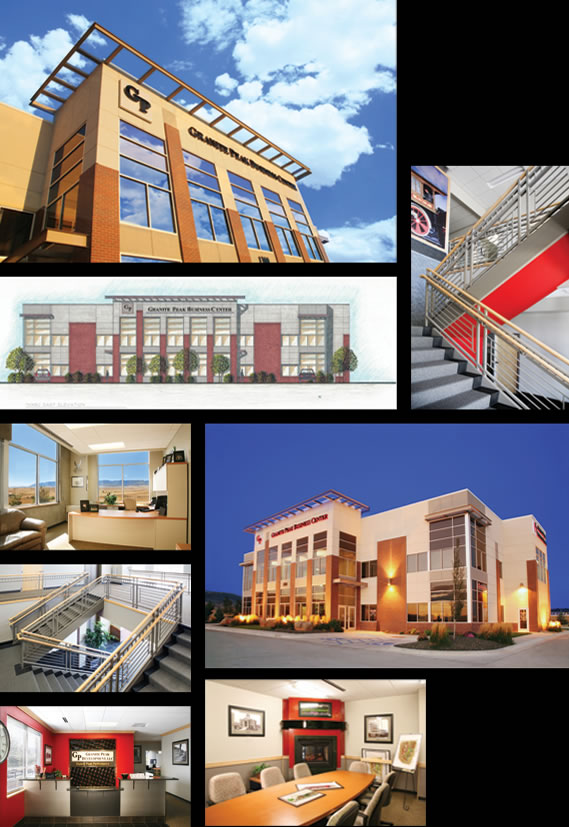 Location
Casper, Wyoming
Owner
Granite Peak Development, LLC
Rich Fairservis, Principal
307-472-3116
Contractor
W.N. McMurry Construction Co.
Rich Fairservis, President
307-472-3116
Role
Architect of Record
Interior Design
Furnishings and Artwork
Personnel
Lyle Murtha, Principal Architect
Scope
New Construction
Design-Build
Size
24,000 Square Feet
Cost
$4.5 Million
Completed
2008